SFVA Division of Rheumatology
About       
The Rheumatology Division at the San Francisco VA Health Care System (SFVAHCS) is a combined clinical and research unit that serves patients with rheumatologic and musculoskeletal conditions. 
To view our overall Division website, please go here: UCSF RheumatologY WEBSITE 
Faculty
Dr. Schmajuk is a quality and outcomes researcher with particular interest in quality of care and medication safety.  She serves as the chief of the Arthritis Clinic. She is a co-PI of the SFVA's Measurement Science QUERI, and her project focuses on hepatitis and TB screening for patients initiating biologics. 
Dr​​​. Gensler in the program director for UCSF's Rheumatology Fellowship. Her clinical research focus is on autoimmune inflammatory spine disease.  She directs the UCSF Ankylosing Spondylitis Clinic and is a national leader in spondyloarthritis. She is site the SFVA PI for a national VA gout study.
Dr. Hsieh is a principal investigator in the VA Immunology Research Laboratory. She is interested in immunology, inflammation, and wound healing. Her laboratory primarily studies innate immune responses using an experimental model of traumatic brain injury (TBI). Her goals are to better understand the cellular immune response after TBI, and modulate the immune response to improve functional outcomes after TBI.
Dr. Chaganti cares for patients in the general rheumatology clinic. In her research, Dr. Chaganti studies risk factors associated with developing osteoarthritis of the hip, predictors of joint plastic surgery and factors associated with increased disability due to osteoarthritis. She is certified in musculoskeletal ultrasound and uses ultrasound as needed during routine visits on site in the clinic.
Dr. Nakamura's research focus is on mechanisms of innate immune function and she has distinguished herself as a leader in the field of osteoimmunology, a topic on which she speaks nationally and internationally.   Dr. Nakamura co-directs the mentoring program for the UCSF Clinical Rheumatology and Immunology Training Grant and is a course organizer for the second year Pathogens and Host Defense medical school course.
Dr. Seaman is a longstanding leader in the field of NK cell research, former chief of Medicine at the VA and past Associate Chair for Research for the Department of Medicine.  He attends in the VA Rheumatology Clinic where he sees patients and teaches medical students, resident and fellows.
Education       
Education and training of UCSF students, residents and fellows is an integral part of the clinical activities of the VA Rheumatology Division.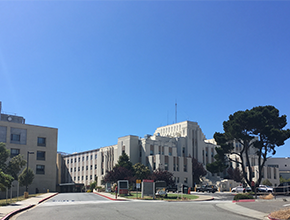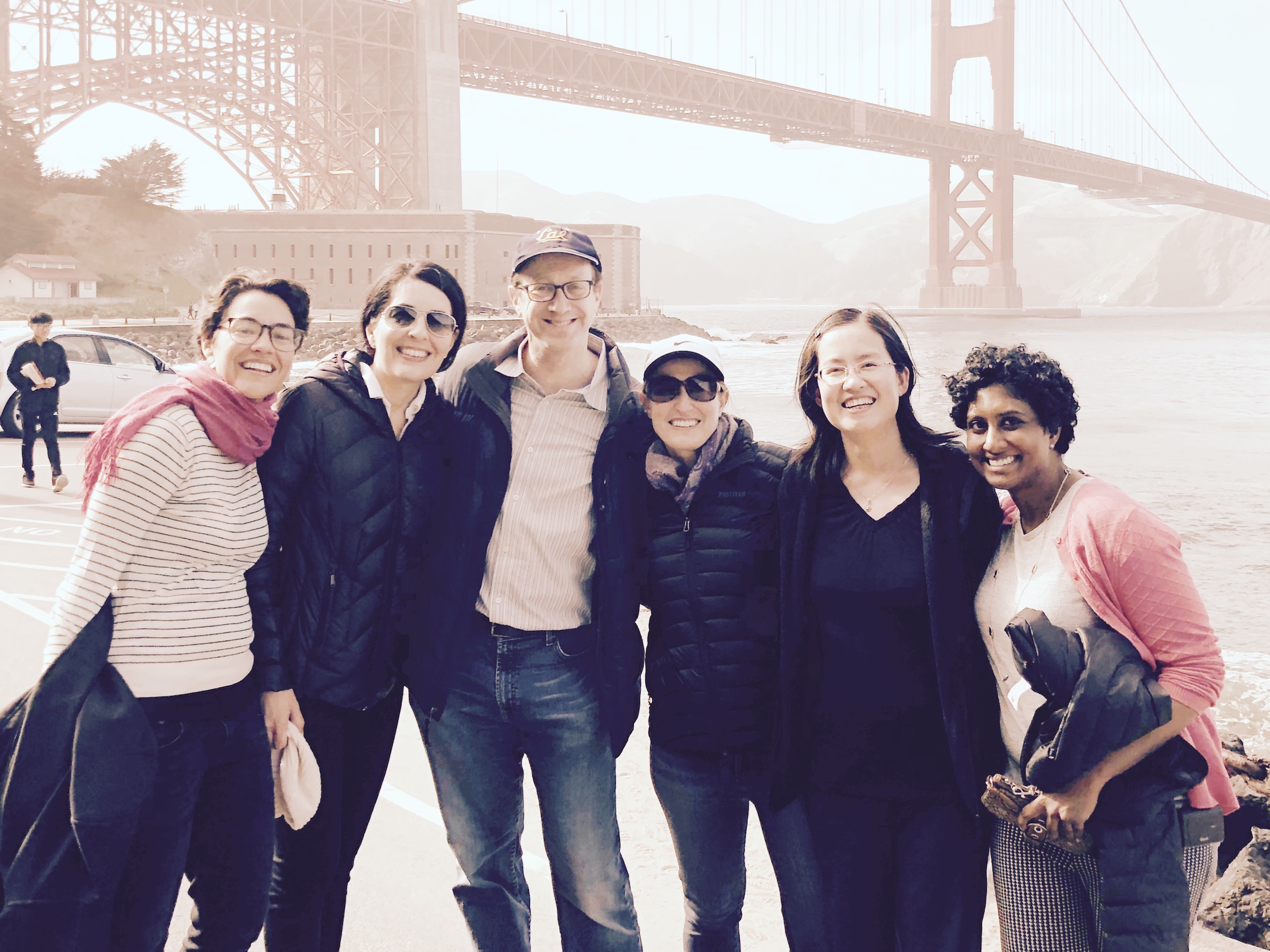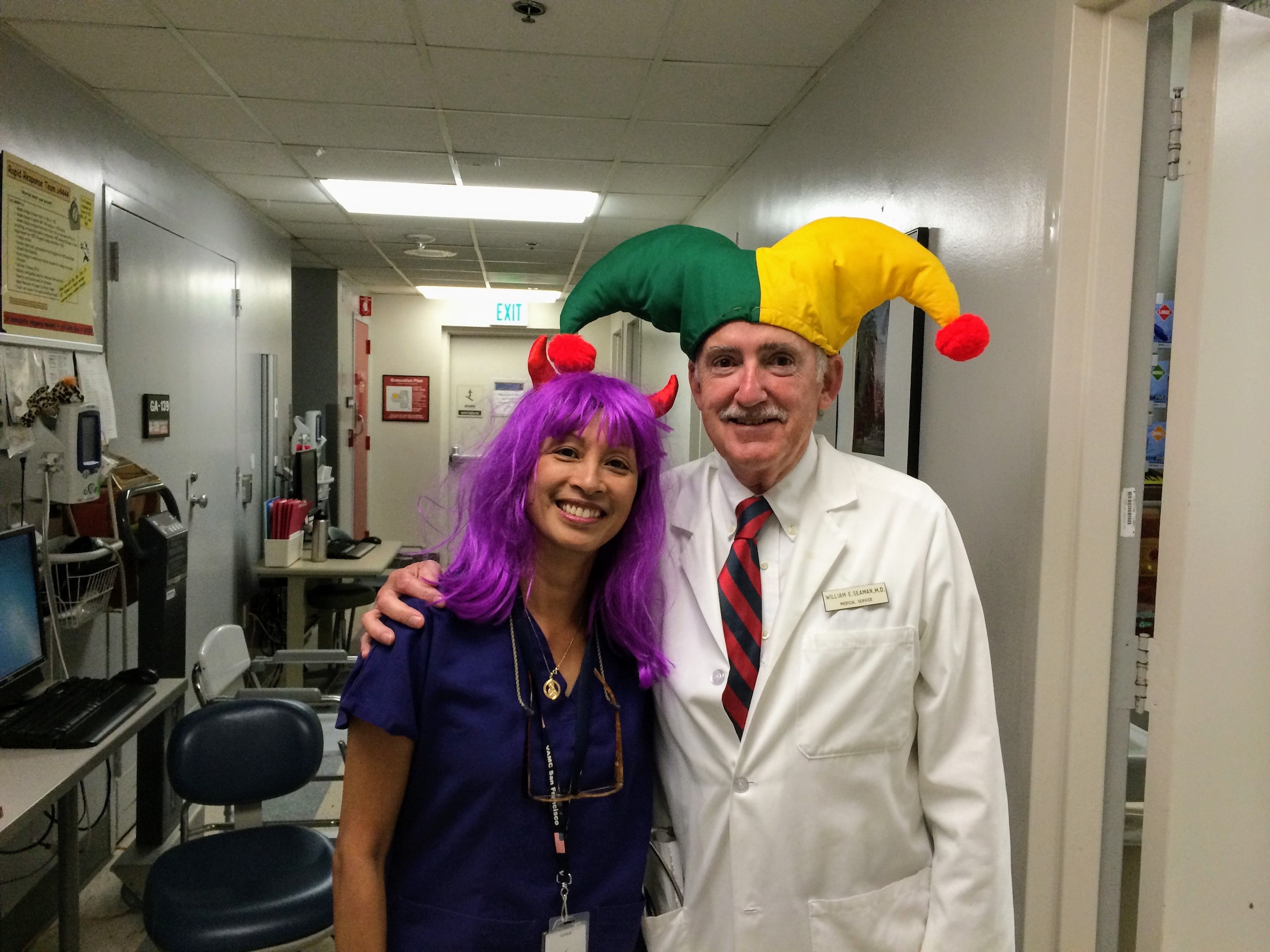 In addition to case-based teaching in rheumatology clinic and as attendings on the Inpatient Medical Service, VA rheumatology faculty organize a weekly UCSF rheumatology fellow teaching conference, a monthly rheumatology fellow and resident journal club and frequently provide teaching in other teaching conferences at the SFVAHCS, including the Medical Practice Resident conference, PRIME teaching conferences, and Medicine M&M Conference.  VA rheumatology faculty also mentor post-doctoral research fellows and junior faculty within rheumatology and others divisions across the Department of Medicine.  The VA Rheumatology Division has the leadership role for the UCSF Rheumatology Fellowship Training Program, one of the largest and most visible rheumatology training programs in the country, as well as administration of the NIH funded UCSF Clinical Rheumatology and Immunology T32 Training Grant.

Learn more about the Rheumatology fellowship here: Rheumatology Fellowship PAGE 
Patient Care
The mission of the San Francisco VAMC Rheumatology service is to provide non-surgical care for Veterans who have autoimmune and musculoskeletal disorders, with the goal of improving quality of life, increasing physical function, maintaining independent living and decreasing pain.
Rheumatoid arthritis, spondyloarthritis, vasculitis and lupus are just a few of the autoimmune conditions treated by our service using biologic agents and conventional rheumatologic medicines. We work with primary care providers to improve function and decrease pain for Veterans who suffer from osteoarthritis, tendinitis, bursitis, gout and fibromyalgia, managing their care along with providers in the pain clinic, occupational/physical therapy departments, and orthopedics. Procedures such as joint aspiration and injection of joint structures are performed by the service.
Clinical services to veterans include the outpatient VA Arthritis Clinic, staffed by faculty and advanced practice nurse practitioners, and a Rheumatology Consult Service that provides direct consultations and eConsults for inpatients and outpatients at the SFVAHCS, VISN 21 CBOC, and Yountville providers.  We also provide telemedicine care for Veterans living in remote northern California locations.
Research
The VA Rheumatology Division maintains a broad research portfolio. Core research is based in the VA Immunology Research Laboratory (IRL), led by Drs. Nakamura and Hsieh. 
Dr. Mary Nakamura's research focuses on a relatively new field called osteoimmunology, which refers to the study of interactions between the skeletal and immune systems. Loss of bone or osteoporosis is a significant problem for patients due to aging but the process is also accelerated by inflammatory and autoimmune diseases yet can also be worsened during therapy for these diseases. Dr. Nakamura's research in the laboratory focuses on understanding mechanisms that regulate bone loss particularly due to autoimmune disease. Using translational approaches, she is interested in determining factors that predispose rheumatoid arthritis patients to local and systemic bone loss and how bony erosion can be better assessed in patients.
Dr. Christine Hsieh's laboratory primarily studies innate immune responses using an experimental model of traumatic brain injury (TBI). Her goals are to better understand the cellular immune response after TBI, and modulate the immune response to improve functional outcomes after TBI. She also directs the Cell Analysis and Sorting Core research facility that provides a wide range of flow cytometry capabilities and services to VA and UCSF researchers.
Dr. Lianne Gensler is the Ankylosing Spondylitis (AS) Clinic Director and performs research in AS and related fields. Currently, she is enrolling patients in observational studies to better understand outcomes in patients with AS. One of these is in collaboration with other investigators to better understand the genetic contributions towards the disease. She is also studying a survey tool to identify patients with AS early, with the hope of reducing the current delay to diagnosis of 5-10 years. She serves as the Chair of the Spondyloarthritis Research And Treatment Network (SPARTAN),and on the American College of Rheumatology guideline committee for the management of Axial Spondyloarthritis.
Dr. Gabriela Schmajuk co-directs the Quality and Informatics Lab (QUIL) at UCSF. The mission of QUIL is to improve patient outcomes. We use EHR data to develop and test measures of quality and medication safety. We are funded by the Agency for Research and Healthcare Quality (AHRQ), the National Institutes of Health (NIAMS), the Rosalind Russell/Ephraim P. Engleman Rheumatology Research Center.

Learn more about UCSF Rheumatology research here: Rheumatology RESEARCH PAGE